MLO Install: ARB 50QT Fridge/Freezer
We finally got some time to install the ARB 50Qt Fridge/Freezer in our JK.  With potential issues that can arise with voltage drop the farther the unit is positioned from the battery, we decided to utilize ARB's Wiring Loom and Hella/style plug, essentially hard wiring in a plug as opposed to utilizing one of the JK's existing auxiliary plugs, which ARB discourages.
We tied the ARB wiring harness directly into the sPOD system, running the ARB harness through the very same rubber boot in the firewall that we used when routing the sPOD harness, and down the driver side interior rocker panel trim.  The sPOD system makes installing accessories a breeze.
We then fabricated a simple mounting plate for the female plug.  We mounted it up and out of the way of the cargo area, utilizing one of the hardtop mounting bolts.  We also removed the subwoofer which was taking up space, thus allowing us to position the fridge flush with the wheel well.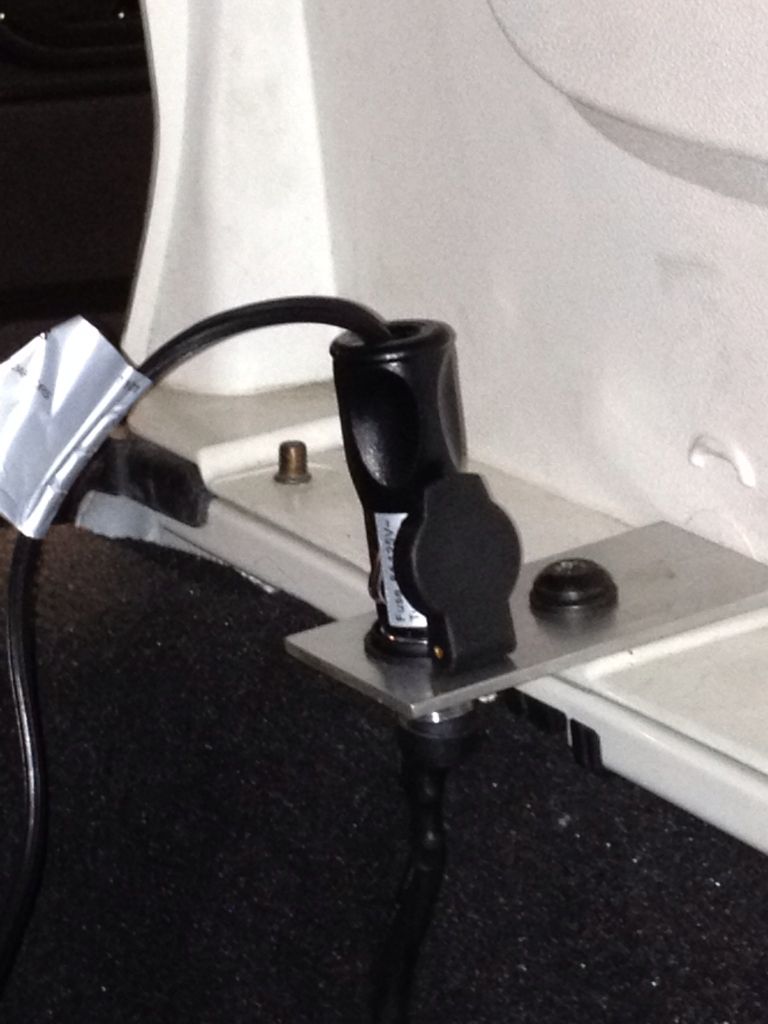 Here is what it looks like now: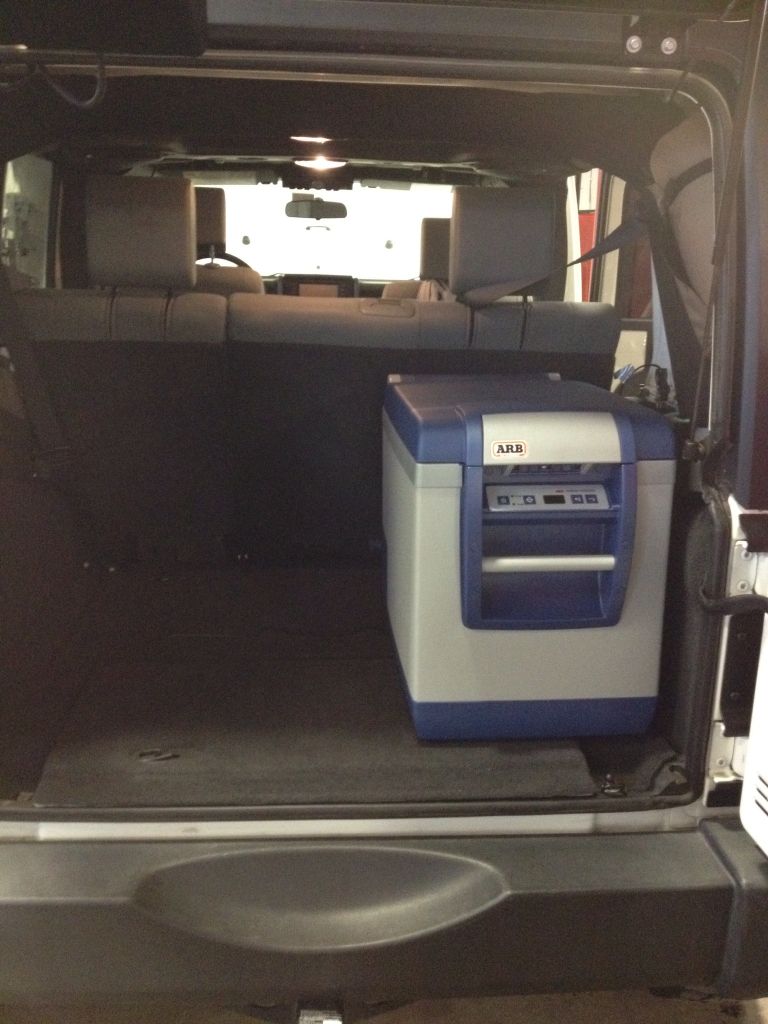 Now onto the Dual Battery install and new battery tray fabrication…….